Speakers
Speakers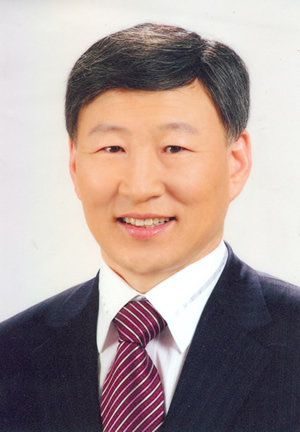 Prof. Se-Kwon Kim

Director of Marine Bioprocess Research Center (MBPRC) at Pukyong National University, Republic of Korea

Research fields: investigation and development of bioactive substances from seafood processing wastes and other marine sources.

He served as president of the 'Korean Society of Chitin and Chitosan' in 1986- 1990, and the 'Korean Society of Marine Biotechnology' in 2006-2007. He won the best paper award from the 'American Oil Chemists Society' in 2002. Besides, he was the chief-editor of the 'Korean Society of Fisheries and Aquatic Science' during 2008-2009. To date, he has authored around 475 research papers and holds 76 patents.
Prof. Thomas T. Chen
Department of Molecular & Cell Biology, University of Connecticut
Center of Excellence for the Oceans, National Taiwan Ocean University

Research Interests:
(1) structure, evolution and regulation of growth hormone and growth factor genes in finfish and shellfish; (2) molecular actions of growth hormone and growth factor; (3) expression of foreign growth hormone or anti-microbial peptide gene in transgenic fish; (4) anti-tumor activities of the E-peptides of pro-IGF-I; and (5) molecular toxicology: development of molecular biological probes for assessing stress in fish caused by environmental xenobiotic or other pollutants at sub-lethal levels.
Dr. Jamal Ouazzani
Institut de Chimie des Substances Naturelles, France
Dr. Jamal Ouazzani completed his PhD in applied microbiology in 1988 from Paris XI University, France and obtained a permanent research position at the Centre National de Recherche Scientifique (CNRS) in 1989. Since 2002, he has acted as Research Director at the CNRS Institut de Chimie Des Substances Naturelles (ICSN) and has headed the ICSN Pilot Unit. He has engaged in diverse consulting activities since 1996, for environmental, cosmetic and pharmaceutical companies and is a leading expert in the field of bioremediation. He has published more than 59 publications in peer-reviewed journals, has obtained eleven patents and has benefited from European Commission grants in the context of four collaborative projects, including coordinating the project TASCMAR.
Prof. Dr. Andrei L. Barkovskii
Professor of Microbiology, Department of Biological and Environmental Sciences, Georgia College and State University
He has been teaching and performing research for a quite some time in Russia, France, and the U.S.A. He has travelled around the globe but not as much as he wants. So far, he has been to Russia, Bulgaria, India, and France, Germany, Sweden, Denmark, Canada, Mexico, Belize, China, Australia, Thailand, Cambodia, Laos, and some other places. He is also a devoted open water swimmer and scuba diver.
Presentation title: Impact of coastal activities on the occurrence, distribution, and ecology of pathogenic and antibiotic resistant bacteria in tidal creeks and estuaries


Confirmed Presentations
Currently we've received many oral presentations, the qualified number of oral presentation reached the quota. Poster presentations are also welcome. (Click for more information)


Some of the confirmed presentations are listed as follows (Please note that we will update the list regularly):

* If you confirmed to participate in the conference, and your presentation is not in the list, please contact the secretary Cathy Zhang at Email:icbb@apaset.org or Tel:0086 153 4657 6558.


* Disclaimer: The conference is only a platform for academic exchange and communication, Please DO NOT involve political issues and territory.